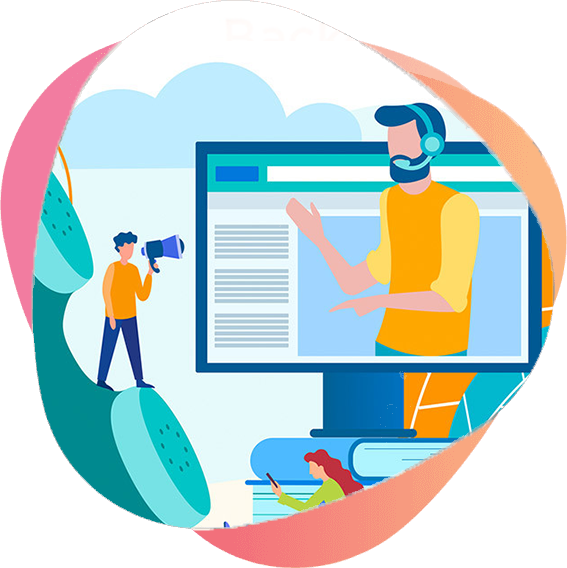 Phone Support
There is an alternative to turning your business into a call trafficking network and that alternative is outsourcing phone support services.

As a startup, the last thing you should do is to tie up your phone lines and employees in the act of handling inbound and outbound calls. Goalcryst has a call center that could handle all of the major telephone activities that you would normally be required to manage.
PHONE SUPPORT SERVICES:
Inbound call assistance
Outbound call assistance
Telemarketing
Technical support
Cold/warm calling
IT PAYS TO OUTSOURCE PHONE SUPPORT
Making a good plan to improve the performance of your business includes cutting cost, raising income and improving quality. All three can be achieved when you outsource phone services to Goalcryst.

As we strive to make your experience beneficial, we'll first look at your short to long term goals. Next, we'll plan a strategy that will help you to achieve those goals gradually. In this way, each objective is initiated by putting into motion the daily tasks and activities that will provide the result you need.

If you're concerned about phone activities cutting into what you do on a daily basis, then we'll give you a consultation. We want to tell a little more about our services so you can make the decision that suits the needs of your business.

Our Phone Support is the Solution for Businesses who value One on One Conversations with their Customers, we love to interact with People to Address their requirements efficiently and effectively, we understand that it may not be an easy task to focus on minute intricacies of customer Support while focussing on your other Business aspects, we are ready to take that responsibility and let you focus on What you do the best.