E-Commerce
E-Commerce Back Office Support Services
In E-Commerce maintaining a steady volume of sales is the primary objective of any online retailer. However, this cannot be achieved unless you have access to robust back office support. Whether it is inventory management, order processing or after sales customer service every back-office function has be in sync with front end operations. To make it happen you need a team of experienced professionals who are proficient at delivering quick and accurate E-Commerce back office support services. Goalcryst not only gives you easy access to such resources, but also manages them on your behalf so that you can enjoy personalized services.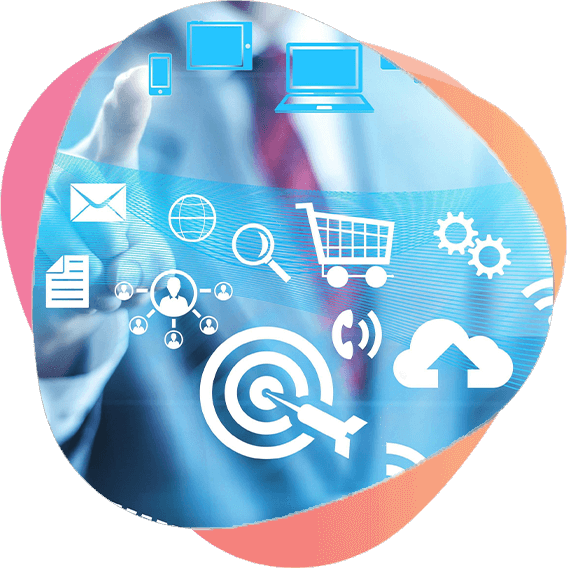 Customized Services for Better Conversion and Retention
With Goalcryst you get the opportunity to leverage industry know how and experience of our E-Commerce Back Office Support professionals. They have the ability to deliver customized services for everything ranging from store management to inventory support to phone and chat support. Our E-Commerce back office support services have been designed to enhance your conversion and customer retention rates. The team of back office support experts that you hire with Goalcryst works exclusively for you and ensures maximum visitors on your products page click on the 'buy now' button. These experts come equipped with every skill that is needed to enhance the sales and ROI of an E-Commerce website.
Virtual Assistant for Online Store Maintenance and Support Services
The team of virtual assistants at Goalcryst is a mix of new talent and experienced hands. The team members work as an extension of your in-house staff to deliver dependable E-Commerce solutions for you. They collaborate with you extensively just as your own staff and take care of every minute aspect of E-Commerce store management. With hands on experience on the latest tools and technology involved in online store management they can multitask and free up precious time for you and your staff. With our virtual assistants at your disposal, you not only concentrate better on your core business but also save time and money.
Our comprehensive set of E-Commerce Back Office support related tasks include:
Order processing, order entry and order tracking
Accounting/bookkeeping transaction support
Inventory support and management
Up-selling and cross-selling of products
Customer Support Services including email, phone and chat support
Responding customer queries on your store's return policy
Handling product queries and offering support on the spot solutions
Answering customer inquiries related with shipping and delivery
Sending inbound/outbound emails
Conducting customer surveys for enhanced customer satisfaction
E-Commerce Accounting and Bookkeeping Services
Accounting and bookkeeping is a cumbersome task in the E-Commerce industry given the number of transactions taking place on a day-to-day basis. Our E-Commerce back office support team has the expertise and experience to make a cakewalk of this work. The bookkeeping and accounting experts at Goalcryst can handle multiple tasks independently; whether it is account reconciliation, payroll processing, ledger maintenance or preparing financial statements.
E-Commerce Content Support
For us content support is an integral part of E-Commerce back office support function. We do understand that the online shopping world is a dynamic place where product, prices and offers can change within ours. Hence our E-Commerce catalog management virtual assistants bring to the table the capability to update product information in real time. Whether it is updating product details, data, or writing persuasive product descriptions, our experts can do it all for you. They can also add compelling call to action statements, promotional links and much more to take your conversion rates to the next level. You can also leverage their SEO knowledge to make you product descriptions enticing to both search engines as well as your prospective clients.
E-Commerce Inventory Support Services
Accurate inventory management is an absolute must to succeed in any online business. Even a minor error in assessing you stock may lead to a chain reaction of late deliveries. That's why our inventory support experts go an extra mile to keep your stock up to date giving you real time information on availability of products. They create a seamless channel of information through your warehouse locations, manufacturers' stock sheet and other distribution points. Depending on your business model they can update stock on a daily or weekly basis.
24/7 Phone, Email & Chat Support
Not being able to answer last minute queries, information on return policy can cost dearly to an online retailer. It not only adversely affects your conversion rates but also gives a bad impression about your customer service. Here the expertise of our E-Commerce Customer Support staff prove to be of great help. They are proficient at handling customer queries on phone, email and online chat. By answering the customer queries promptly they ensure high conversion rate for every product page. With our 24/7 Customer Support services you can also take your brand image to the next level.
Discuss Your Project with Us
Please contact us at
info@goalcryst.com
to learn more about how Goalcryst can create a custom E-Commerce design plan tailored to your store.