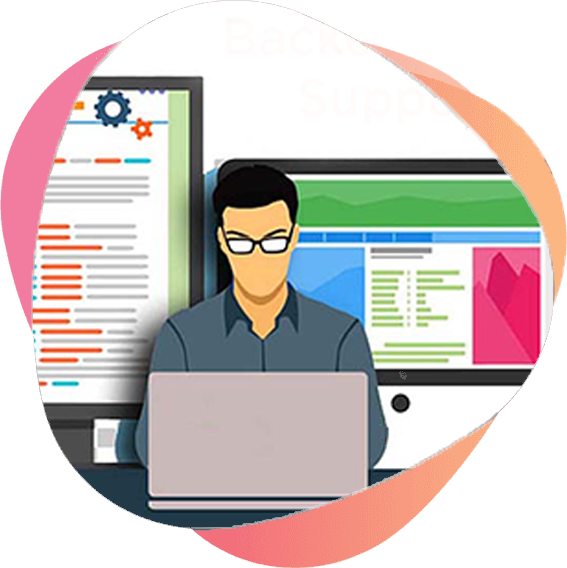 Backend Office Support
LET'S POWER YOUR GRID
An organization's back office management can significantly impact its success. Large volumes of data accrue on a daily basis, from various transactional processes such as order fulfilment, applications processing, transaction processing, billing, and collections that require effective back office solutions. Goalcryst is a reputed leader in empowering numerous global businesses and organizations through high quality back office BPO services that promote enhanced business efficiency and improved bottom-line.
Strengthening Your Back Office Administration
Goalcryst's deep industry specific expertise helps us to tailor customized back office BPO services that match your business needs. We aim to enhance your service delivery excellence while ensuring compliance with industry-followed quality and security standards.

Finding consistent growth and product market fit are two of the most important factors in creating a successful company. The last thing you want is for your founders or first few employees to be getting bogged down with labor intensive tasks.
This is where we come in.
When every penny counts and second of time matters, we ensure that your team is working as efficiently as possible. We can provide a number of services to your organization with the aim of helping to facilitate the processes that make your company run.

Maybe you need a few virtual assistants to help run a department. Or, maybe you need help with more specific processes like audio transcription or data input. Either way, we've got you covered.

Reach out to us and we'll find a way to make your organization more efficient by providing consistent service that will lower your operation costs and improve your overall performance.